Testing The Simulation Theory
This is a paper created by nuclear physicist Tomas Campbell This kickstarter campaign wants test through scientific experimentation, the theory that physical reality is a simulation (i.e., Virtual Reality) based on this peer reviewed paper ( check paper here) cowrited by a team of physicist including :
Tomas Campbell Author of "My Big Toe" and Nasa nuclear physicist, check his Biography here
Houman Owhadi California Institute of Technology Professor of Applied & Computational Mathematics and Control and Dynamical Systems in the Computing and Mathematical Sciences Biography here
Joe Sauvageau Senior Systems Manager at the NASA Jet Propulsion Laboratory in Pasadena, CA in the Astronomy, Physics and Space Technology Office Biography here
David Watkinson Navy scholarship, major in physics and mathematics with a long career in Hollywood and some time as a Visiting Assistant Professor in the UCLA Graduate School of Film Biography here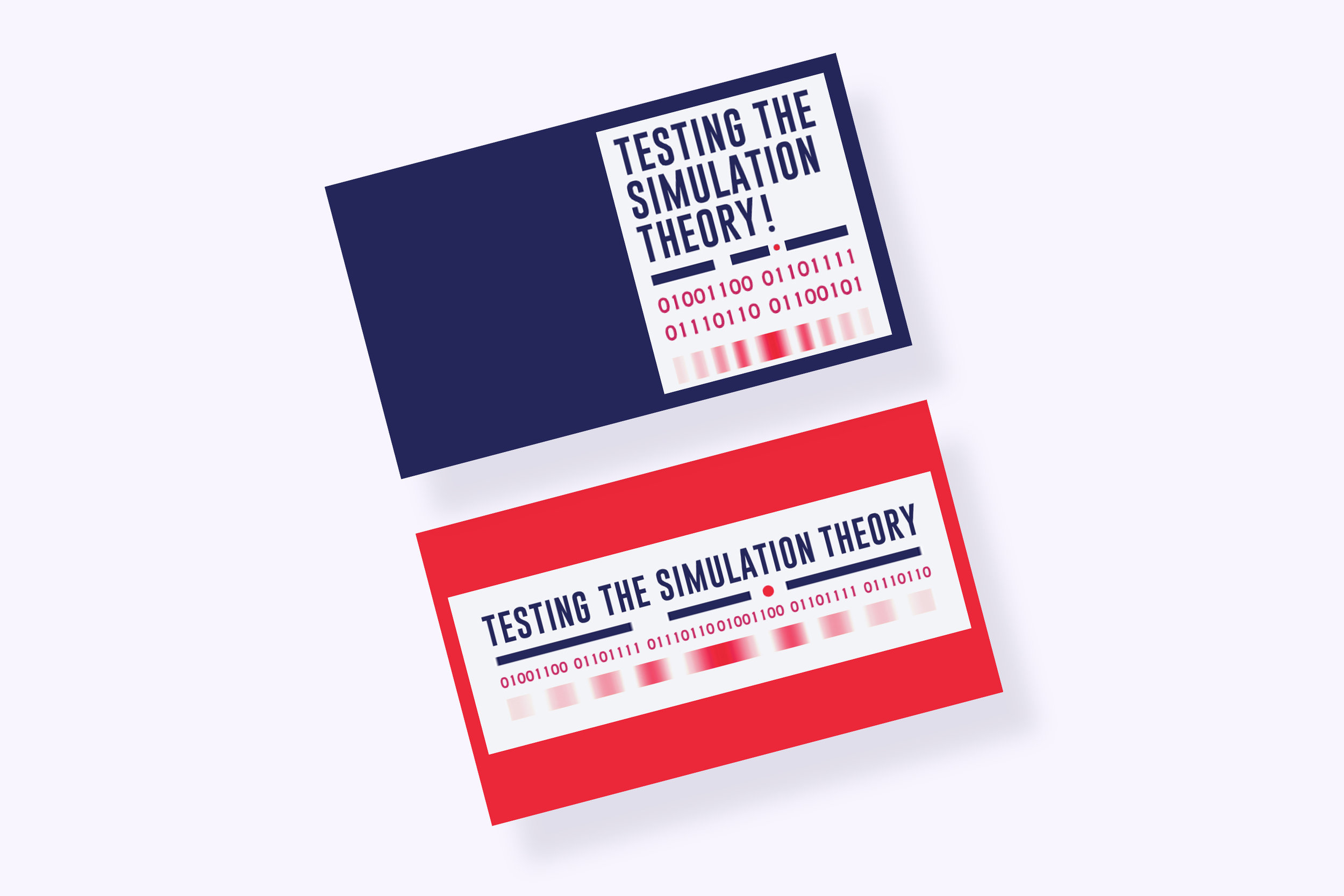 My Role
Based on understanding the double slit & the delayed choice quantum eraser experiments, I created visuals to showcase them in a fun, dynamic campaign styling look according to the subject.
Results & what's next
The physicist where looking for a fun way to engage all kinds of people and explain with a logo and styling, the experiments to test. This will help them be understood mainstream and get worldwide support with the kickstarter campaign that will be launched soon, click here to follow and support.
Keywords: Simulation theory; wave-particle duality; quantum eraser; double slit; Von Neumann-Wigner interpretation; virtual reality